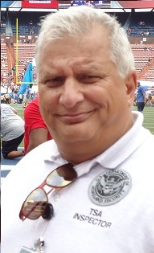 KELLY SHAWN
Kelly Shawn has been a Senior Associate with RLS & Associates for the last five years, specializing in regulatory compliance, safety, fleet and operations management. He brings 31 years of experience in the transportation industry, most recently with the Community Transportation Association of America (CTAA), where he provided planning assistance to rural and small urban communities. Prior to 18 years with CTAA, Mr. Shawn worked in management and operations positions with Washington Metropolitan Area Transit Authority (WMATA) and intercity bus companies. Among several planning projects, Mr. Shawn is currently working with seven states to develop their Statewide Transit Asset Management Plans and System Safety Plans.
STEPHEN FALBEL
Stephen Falbel has nearly 30 years of experience in transportation planning, with extensive experience in regional and corridor planning, policy development, service evaluation, bus service design, bus and rail data collection and analysis, ridership estimation, and statistical analysis. He worked for 11 years at the Boston Metropolitan Planning Organization, 8 years for Multisystems and Transystems, and since then has had his own firm, Steadman Hill Consulting, Inc. He is currently managing statewide public transit studies for both New Hampshire and Vermont, among other projects.
JOSEPH LOFGREN
Mr. Lofgren, a partner at Cahill Swift, LLC, is a senior auditor and audit team leader working with the FTA's Drug & Alcohol Compliance Auditing Program since 2002. As senior policy analyst, Mr. Lofgren is responsible for major drug and alcohol program innovations used throughout the country today and continues in his role as a frequent trainer, speaker, and special-assignment coordinator. He has also authored numerous FTA Drug & Alcohol Regulation Updates newsletter articles.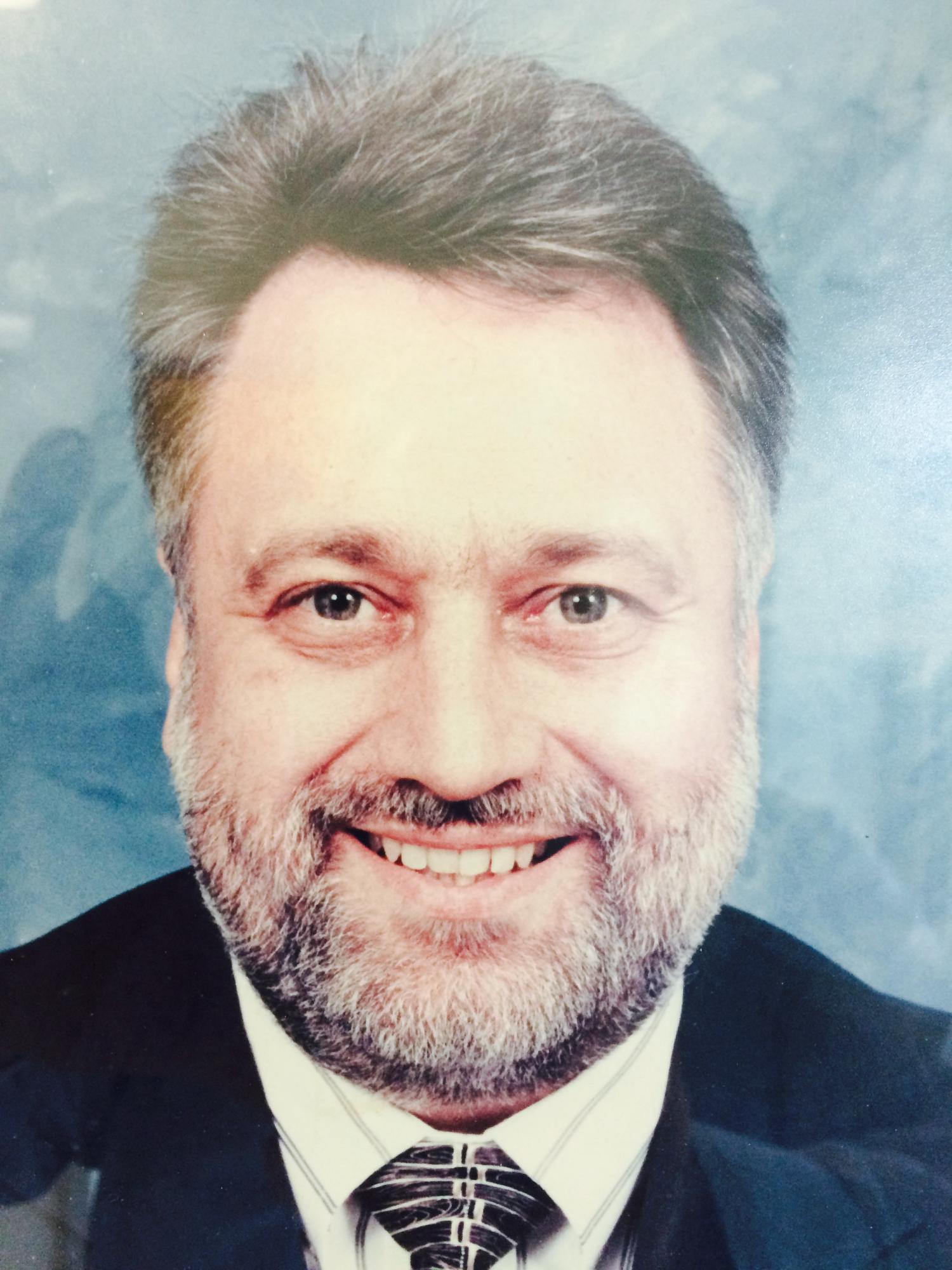 FRED ROBERGE
Fred Roberge is Vice President of Transportation for Easter Seals New Hampshire and its affiliated operating States. He has over 38 years of experience in community transportation design and implementation of both specialized and public services. Fred currently manages and oversees a specialized transit system for Easter Seals, providing service to human service organizations, medical facilities, and the general public. Fred has worked with the Taxi and Livery Commission in the development of Accessible Taxi Service in New York City. He currently serves as Chair of the NH State Coordinating Council for Community Transportation and is a member of The NH Governor's Commission on Disabilities.
JUDY SHANLEY, PH.D.
Judy Shanley, Ph.D. is the Vice President, Education and Youth Transition at the national office of Easterseals in Chicago, IL and serves as Co-Director of the National Center for Mobility Management (NCMM). She manages Federal projects, provides technical assistance, conducts research, and develops materials regarding accessible transportation, mobility management, and coordinated transportation. Shanley also oversees Easterseals national education and youth transition programs. Shanley supports FTA in their implementation of diverse healthcare access and mobility initiatives.
Prior to Easterseals, she worked at the U.S. Department of Education, where she wrote federal grants and monitored programs and institutions to ensure compliance with Federal regulations. Shanley led the Office of Special Education Programs national TA&D program evaluation and was instrumental in writing national priorities for the Office of Postsecondary Education related to access to higher education for students with intellectual disabilities. Before her Federal service, Shanley was a Principal Research Analyst at the American Institutes for Research where she managed a portfolio of grants and contracts. She earned her Ph.D. in Special Education from the University of Florida and an M.B.A. and a Master's in Rehabilitation Counseling, both from Syracuse University.
SIMON ANDERSON (KEYNOTE SPEAKER)
Simon J. Anderson is a strategic foresight speaker and consultant. He helps leaders and organizations be more future resilient and has shared his compelling message with thousands of senior executives and other leaders in a variety of industries from coast to coast in the United States, as well as internationally. In 2013, he founded Venture Foresight, a company dedicated to helping leaders recognize opportunities in emerging technologies and trends.

Mr. Anderson co-authored the 2014 Bellwether Award winning book Foresight 20/20: A Futurist Explores the Trends Transforming Tomorrow with fellow global futurist Jack Uldrich. With two new chapters and hundreds of updates, the 2015 "Updated & Expanded" edition broadens the focus to include new industries, insights, and advancements.

As a key member of the international organization Communities of the Future, Mr. Anderson works to promote and facilitate "future's thinking' in communities around the world. His work as a futurist also informed his roles as an advisor to several technology startups and a multinational education non-profit organization.

Having traveled to more than 25 countries, Mr. Anderson brings a global perspective to his work, which has been featured in numerous publications including the World Future Society's monthly newsletter, "The Futurist" and the Austrian management magazine the "Hernsteiner."
SAL VENTURELLI
Sal Venturelli is currently with the Department of Homeland Security at TSA securing our transportation assets from terrorist attack. Previously, he served 25 years with the MBTA Transit Police Department in Boston.

At TSA, Sal conducts compliance inspections of surface transportation entities (both public and private), providing outreach and best practices in transportation security, and assisting with security operations for stakeholders, in the mass transit, passenger rail, maritime, pipeline and highway critical infrastructure modes.
DR. JANA PRICE
Jana Price, PhD, is a senior human performance investigator for the National Transportation Safety Board and chief of the report development division in the NTSB Office of Highway Safety (NTSB). Dr. Price and her colleagues developed a methodology for documenting operator fatigue in transportation accidents. This work led to the establishment of the Safety Board's Training Center course on investigating fatigue factors, where she has trained hundreds of investigators in fatigue issues for nearly a decade. Dr. Price has also led human performance investigations of major highway accidents at the Board and provided support to numerous aviation, railroad, and marine accident investigations involving human fatigue.
Dr. Price first joined NTSB's Office of Research and Engineering as a researcher. Over the course of her career she has led efforts to address substance-impaired driving, child passenger safety, motorcycle safety, the efficacy of airbags in small aircraft, and weather-related plane crashes. She was the 2005 recipient of the John K. Lauber Award for technical achievement and received a group achievement award from NASA for her support of the Columbia space shuttle accident investigation. She is a senior fellow of the Partnership for Public Service Excellence in Government program. Dr. Price received her doctorate in human factors from the University of Connecticut.
CARA MARCUS
Cara Marcus, Resource Center Manager, joined National RTAP in August 2017. Cara graduated from Rhode Island School of Design with a Bachelor's Degree in Graphic Design and Simmons College with a Master's Degree in Library and Information Science. She has worked for a variety of special, medical, corporate and academic libraries, including The Yankee Group, Sun Financial Group, Massachusetts Health Data Consortium and Brigham and Women's Hospital. In her previous roles, Cara has worked with stakeholders to develop an online Medical Library Association portal for instruction for library planners and managers, created metadata for the Brigham and Women's Faulkner Hospital archival collection in the Digital Commonwealth, and composed white papers for the Harvard Kennedy School of Government Healthcare Delivery Policy Program. Her published works have centered upon library management, accessibility for persons with disabilities, and verbal education.
DEREK SHOOSTER
Derek Shooster is an Associate Planner with Southern NH Planning Commission (SNHPC), and the Chair of Bike Manchester, a bike advocacy organization. His transportation work includes bicycle and pedestrian planning; parking solutions implementation; and age-friendly transportation planning. With Bike Manchester, Derek oversees the City's bike share program, promotes safer cycling, and organizes group rides. Derek holds a Bachelor of Arts degree in Sociology from Northeastern University, and Master of City Planning degree from Boston University.
PERIAN CARPENTER
Perian Carpenter has been with the Biddeford-Saco-Old Orchard Beach Transit, known as Sh-Zoom, for 10 years, becoming its first Mobility Manager in 2016. Her responsibilities include identifying the transportation needs of groups and individuals in Sh-Zoom's service area who would benefit from using public transit, such as elderly, disabled and lower income citizens. She also works with local business whose employees require transportation in order to work. Other areas of assistance include helping customers with transport for medical and other appointments and for shopping trips.
In April of 2018, Sh-Zoom launched its Transit Angel Project, under Perian's leadership. This program solicits tax-deductible donations from businesses and other organizations, to subsidize the purchase of bus passes, which then are donated to organizations serving those in financial need, who might not otherwise be able to afford bus transportation.
SCOTT BOGREN
Community Transportation Association of America Executive Director Scott Bogren has been working with, writing about and covering the community and public transportation industry for nearly three decades. His experience with CTAA includes being Editor-in-Chief of Community Transportation magazine; crafting the Association's various legislative, policy and regulatory positions on Capitol Hill; and shaping CTAA's communications, training and leadership activities.
SCOTT TIDWELL
Mr. Scott A. Tidwell is an electronics technician in the Center for Truck and Bus Safety at VTTI. Mr. Tidwell has 11+ years of transportation research experience at VTTI. His areas of expertise include heavy-vehicle simulation, commercial motor vehicle (CMV) driver training and testing, driver safety and human factors, and vehicle instrumentation. At VTTI, Mr. Tidwell has served on over a dozen transportation safety projects, including the Federal Motor Carrier Safety Administration-sponsored 4-year project Commercial Motor Vehicle Driver Simulator Validation (SimVal2) study which tested the effectiveness of a 'full mission' truck driving simulator for training and testing purposes and to assess different levels and methods of CMV training.
His duties have included the design and development of project methods and protocols, simulation programming, vehicle instrumentation, project execution, in-vehicle experimenter, data collection and analysis, write-up, and presentation. Tidwell is also skilled in simulation vehicle dynamics, scenario development, simulation driver instruction, maintenance, and troubleshooting. He currently holds a valid Class-A Commercial Driver's License with tanker, doubles/triples, and passenger endorsements.
KRISTEN JOYNER
Kristen Joyner is the Executive Director for the South West Transit Association (SWTA). SWTA is an 8-state regional organization committed to delivering education, communication and advocacy services for public transportation providers. Prior to SWTA, Mrs. Joyner was a national trainer for Fred Pryor and Career Track Seminars. Her hands-on transit experience comes from working at Central Arkansas Transit Authority (now Rock Region Metro) in Little Rock, Arkansas. She serves currently on the White House task force for Transportation Leaders Against Human Trafficking; is heavily involved in efforts to train veterans for jobs in public transportation; is currently serving on the CTAA Board as the Region 6 Representative; is currently Chair of the APTA Access Sub-Committee on Training and Technical Assistance.
ANDREW GARDNER
Andrew has been involved in the sales and training of Q'Straint products in accessible vehicles & transit buses in the Northeast for many years. He has been invited by numerous agencies both in the United States and Canada to speak on the safe and most effective wheelchair securement practices while also keeping them abreast of the latest state of the art technology in transit / para-transit wheelchair securement technology.
CARYN SOUZA
Caryn Souza has been active in the customer service field from both the private and non-profit sectors. For the past 25 years she has served as the Community Transportation Association of America(CTAA) Membership Director, with her focus on strategizing, assessing and implementing activities and services that provide value to members and promote membership growth and retention.
Currently, Ms. Souza brings her customer service orientation to her leadership position as the Training and Certification Program Director, working to promote the Association and its mission to better meet its members' professional development needs.
For five years, Ms. Souza served as Executive Director of the Association for Commuter Transportation and before joining CTAA, she was a Human Resource Director at Macy's. With her expertise in personnel management she has developed full-day classes, conference workshops and webinars around a wide vareity of topics that involve effective human resource management.
Ms. Souza holds a B.S. degree in Business Administration from Stonehill College.